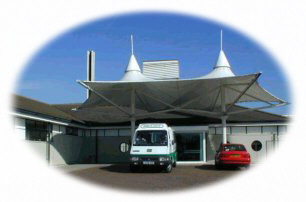 Private Care
Peter & Sue Jones also have consulting rooms, and operate privately at the Somerfield Hospital, London Rd, Maidstone (BMI) and The Alexandra Hospital, Impton Lane, Walderslade (Bupa).
These hospitals are recognised by all major health insurers.
They are supported by the same breast team and provide a clinic for women with breast symptoms.
For uninsured patients Hernia repairs, varicose vein surgery and other intermediate operations can be undertaken privately at the Maidstone Hospital. Fixed Price List For Private Care
Partners in Partnership
As in the NHS sector we work closely together in the private sector as a Team and believe this enhances the care which we provide our patients.
Some women may prefer to be seen by a female surgeon which will always be arranged if requested.
For those who need surgery, we also operate together in the NHS and private sectors. We are able to use our areas of special interest and expertise in this way. For example, Peter Jones performs all the keyhole and major bowel surgery. Both Mr and Mrs Jones specialise in breast surgery and Mrs Jones performs all the breast reconstruction, both immediate and delayed.
All accounts are sent out in the name of Peter Jones to facilitate the bureaucratic process. Like most surgeons, we use the BUPA scale as the main guide for our charges.
Patients are given an information sheet regarding the settlement of accounts from our secretary, Jacqui Trafford, which many have found helpful.
For appointments or further information please contact Mrs Jaqui Trafford on 01622 695533 or Mrs Frances Skinner, P.A. - Mobile no. 07810 754140