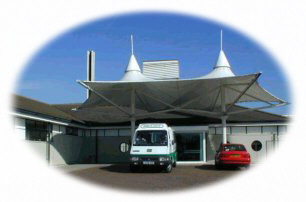 Meet The Team
Mr Peter A. Jones, Consultant Surgeon

Qual. Westminster Medical School 1972 L.R.C.P., M.R.C.S., M.B. B.S., F.R.C.S.(Eng.), M.S. (Lond.) After graduating from Westminster Medical School in 1972, undertook further training at St. Stephen's Hospital, Chelsea' at Addenbrooke's Hospital, Cambridge and St. Bartholomew's Hospital, London. More specialist surgical training was undertaken at St. Richard's Chichester, at St. James' Balham and St. George's Hospital London. Became Lecturer in Surgery at St. George's and then Senior Registrar at Westminster Hospital, working finally with Professor Harold Ellis, C.B.E., before Consultant appointment in Maidstone in 1983. Mr Jones has a major interest in all aspects of breast disease and established a dedicated specialist Breast Clinic in 1993. Other responsibilities have included Lead Cancer Clinician and Lead Breast Surgeon for the Maidstone Hospital, Chair of the West Kent Breast Cancer Services Review Group and National Committee Member of British Association of Surgical Oncology.
Mrs Sue Jones, Associate Specialist Surgeon

Qual. St. George's Medical School 1976 M.B. B.S., F.R.C.S (Eng.) After graduation and registration commenced surgical training with posts at St. James' Hospital, Balham and Wycombe General in High Wycombe. Became Registrar at Mayday Hospital in Croydon and then completed the St. James'/St. George's surgical registrar training scheme. After seven years as a principal in General Practice returned to surgery and developed a major interest in breast disease, helping establish a dedicated Breast Clinic which has steadily expanded. Wide experience in all types of breast surgery including immediate and delayed breast reconstruction.
Dr David Pickering

Qual. Westminster Medical School 1973 M.B. B.S., M.R.C.P., F.R.C.R.
Postgraduate training at Westminster and Hammersmith Hospitals. Appointed Consultant Clinical Oncologist, Kent Cancer Centre 1994. Special interest in all methods of non-surgical management of breast cancer.

Consultant Oncologist who attends a joint clinic with The Jones' on a Wednesday afternoon. He is a Doctor who specialises in cancer treatments. You will normally see him after your surgery when he will talk to you about your individual treatment plan. There are occasions where you may see him before any surgery is done if it is thought that cancer treatments may be necessary before the operation. (There are other Consultant Oncologists that you may meet in the oncology unit but Dr Pickering is the one you will see in the breast clinic)
Dr John Schofield

Qual. St. George's Medical School 1981 M.B. B.S., F.R.C.Path.
Consultant Cellular Pathologist
Appointed to Mid Kent Healthcare Trust 1994 after training at Royal Marsden and Royal Postgraduate Medical Schools. Long-standing interest in breast tumour pathology including both diagnostic and research aspects, especially lymphoid and stromal neoplasms. Exclusive interest in histological and pathological diagnosis and chemico-pathological correlation. Regular attender and contributor to the weekly multidisciplinary breast meeting and serve as a pathology representative on the West Kent Breast Cancer Services Review Group.
Dr S. Humphreys

Qual. Guy's Medical School 1979. B.Sc., M.B. B.S., F.R.C.Path.
Consultant Cellular Pathologist.
Following training at the Westminster, Royal London and St. Thomas' Hospitals in London, appointed Consultant Pathologist in 1987 to King's College Hospital, london. With a major interest in breast disease became involved in the establishment of the Breast Screening Programme and King's became one of four national training centres for breast cancer screening. Has been Regional Co-ordinator for Breast Screening, Pathology and Quality Assurance Manager for the South Thames (East) Region since 1988. A member of the National Co-ordinating Committee for Breast Cancer Screening, the European Group for Breast Cancer Screening and the European Society of Mastology. In 1997 was appointed Consultant Cellular Pathologist to Mid Kent Healthcare Trust. Research involves the early diagnosis of breast cancer and gene abnormalities in tumour cells and established the Marilyne Welsh Research Laboratory at Preston Hall Hospital. Lecture widely on all aspects of breast pathology.
Dr Ali Sever

Graduated from Istanbul Medical University 1989.
Consultant Radiologist.
Specialist Radiology training in Holland where successfully completed 5 year radiology programme to qualify in 1997 and awarded Diploma of Radiological Society of the Netherlands. Then sub-specialised in breast imaging (mammography, ultrasound and breast MRI) and completed the Nijmegen training course and qualified as Breast Screening Radiologist in Breast Clinic in Dordrecht. Joined Mid Kent Healthcare Trust in April 1999 and appointed Director of Breast Service July 1999. Responsible for Maidstone and Tunbridge Wells NHS Breast Screening Service and the MKHT breast symptomatic service. Member of the Radiological Society of the Netherlands member of the Royal College of Radiologists U.K.He specialises in breast ultrasound and interpreting mammograms. He also does specific tests on any lumps found in the breast, or on any area seen on mammograms or ultrasound that look suspicious (often to small for a woman to feel and showing up as an area rather than an actual lump) There are many different tests which would take too long to explain here, so please ask your breast care nurse, consultant or GP to explain them to you.
Dr Jenny Weeks

Qual. London Hospital Medical School 1991. M.B. B.S.
Breast Physician to Maidstone and Tunbridge Wells and Medway Towns Breast Screening Units. Clinical Assistant Maidstone Hospital Breast Clinic.

Works at Preston Hall in the breast screening unit. If you have been referred through breast screening unit you will already met. Dr Weeks also works in the Maidstone breast clinic on a Wednesday seeing women who are being followed up after having breast cancer.
Fiona Cameron - Breast Care Nurse Specialist
SEN,RGN,ENB 998, Advanced Diploma in Breast care Nursing from the Royal Marsden Hospital in London, BSc in Cancer Nursing from the Royal Marsden Hospital in London.
Trained in Brighton as an SEN qualifying in 1986. Conversion course in 1989 to RGN. Worked in Brighton in elderly care. Moved to Maidstone Hospital in 1987 working in orthopedics. 1988 moved to general surgical ward as SEN. During conversion course worked for a year at the Medway Hospital. Returned to surgery as an RGN and was promoted through the grades until eventually became ward manager in 1999. Have worked for the Heart of Kent Hospice, gynecology, theatres, medicine and ITU. Applied and got a part time post in Breast Screening whilst an E grade on surgical ward in 1995. Continued with both jobs and studied for the Advanced Diploma in Breast Care Nursing at the Royal Marsden obtained in 1997. Applied and got the post as Breast Care Nurse Specialist at the Maidstone Hospital in 1999, completed Bsc in cancer nursing from the Royal Marsden hospital in 2000. Special Professional interest include psychological morbidity in breast cancer patients, informed consent and decision making issues, sexuality and body image in the breast cancer patient.
Anna Matthews - Breast Care Nurse Specialist
Qualified 1976 Ipswich Hospital Suffolk. Currently employed joint appointment by Maidstone and Tonbridge Wells Healthcare Trust and Somerfield BMI Independent Hospitals.
Background. 1982 Appointed Nurse in General Surgery Somerfield Hospital, 1992 Appointed Radiology Nurse Somerfield Hospital, 1995 Completed Breast Care Nursing Course Royal Marsden London, 1995 Appointed Breast Care Nurse Somerfield Hospital, 1997-1998 Completed Diploma in Nursing Studies Canterbury Christchurch University, 1998 Completed ENB 237 Oncology Course, 1998 Appointed Oncology Nurse Specialist Somerfield Hospital, 1999 Breast Care Nurse Specialist joint post Maidstone and Somerfield Hospitals, 2000 Completed Lymphoedema Course Royal Marsden London.
Recently set up Nurse led Family History of Breast Cancer Clinic currently held 1st Friday each month at Maidstone Hospital.
Fiona and Anna's role is to give support and information to women with breast cancer starting from the time of diagnosis for as long as we (or you) feel we are needed. We have both been trained in breast cancer and cancer care. You can expect to see us at the time of you diagnosis, when you have had your surgery (as we will visit you at least once on the wards) and when you come back for your initial follow up appointment to discuss any further treatment. Please note that we do not see patients admitted for day surgery only but if you are a day patient and have any concerns, the day ward staff can bleep us for you. We will give you any information you need each time we meet you. We automatically ring you six months after your diagnosis to see how you are coping.
Claire Ryan - Clinical Nurse Specialist Oncology Research
Rachel Bass - Research Nurse
The Research Team Nurses co-ordinate a fundamental area of caring for women with breast cancer. The research nurses facilitate all patients participating in clinical trials. It is common practice that women with breast cancer are approached to discuss recruitment into clinical trials. The Research nurses will support the process of informed consent through diagnostic screening, treatment therapies and follow up. With over 40 clinical trials studying not only breast cancer but other site specific disease, in the neoadjuvant, adjuvant and metastatic setting we are able to challenge conventional treatments and co-ordinate patients participating in early phase trials undertaking new and innovative treatments.
Treatment administered within trials that have been successfully completed at the Kent Oncology Centre in collaboration with the Maidstone Breast Unit have benefited many patients and resulted in publications and presentations at major international conferences.
The research nurses work closely with all members of the multidisciplinary team specifically the surgeons and oncologists, breast care nurses, pharmaceutical staff and chemotherapy and radiotherapy staff.
Other members of the team include:-
Mr Roger Smith, Consultant Plastic and Reconstructive Surgeon;
Mr Smith works closely with Mr and Mrs Jones when offering reconstruction options to women who are going to have mastectomies. Mr Smith is based at Queen Victoria Hospital in East Grinstead and has an out reach clinic at the Maidstone Hospital every Friday morning.
Margaret Watson, Oncology Physiotherapist;
Margaret has a physiotherapist helper called Gill Cudmore and they aim to see you before and after your surgery. Their aim is to get you back to what is normal for you by teaching you specific exercises. Their telephone number is 01622 729000 ext 5076
Ray Nuttall and Elaine Briggs, Superintendent Radiographers.
Radiographers are trained to take x-rays and some specialise in taking mammograms. You will meet them if you have a mammogram taken. The person in charge of the breast screening unit at Preston Hall where these are taken is called Ray Nuttall. Tel 01622 710185
Chemotherapy Department
Some women will require chemotherapy either before of after surgery. The reasons for this will be discussed with you by the Oncologist and breast care nurse in the clinic. The Oncologist is responsible for prescribing your chemotherapy. The Oncology unit is informed and your appointment then sent to you , through the post. The chemotherapy department is based in the oncology centre at Maidstone Hospital and the manager is sister Ann Courtness. To contact the department about appointments please ring 01622 729000 ext 5099.
Radiotherapy
Radio Therapy is given to most women roughly 6-8 weeks after surgery. The reasons for radiotherapy will be discussed with you by the oncologist and the breast care nurse when you return to the clinic a week after your surgery. The Oncologist is responsible for prescribing your radiotherapy. The Oncology unit is informed and your appointment then sent to you , through the post. The treatment is given radiographers who specialise in radiotherapy treatment. Debbie Collins is the Macmillan radiographer who is in charge of the unit. To contact her for advice ring 01622 225094. To contact the department about appointments ring 01622 729000 ext 5095

Secretaries NHS
Mrs Margaret Rapson.
For general enquiries she can be reached on 01622 729000 ext 4343. Direct Dial Number 01622 224243. If you have difficulty contacting the breast care nurses then try the above number.
Private
Mrs Jacqui Trafford, Practice Manager
Mrs Frances Skinner, P.A. - Mobile no. 07810 754140