Maidstone Hospital Breast Clinic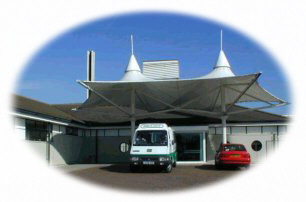 Maidstone Breast Clinic, Maidstone Hospital, Hermitage Lane, Maidstone, Kent
Our multidisciplinary team comprises dedicated and enthusastic specialists whose aim is to provide the highest standard of care for women with breast cancer and other breast problems. As an integral part of the Kent Cancer Centre we have immediate access to mammography, breast ultrasound, MRI and stereotactic biopsy including a prone biopsy table. Our cohesive team strives to deliver a personalised and friendly, yet highly professional approach to help women with all management decisions. We believe passionately in breast conservation and in our view this is safe and optimal treatment for the vast majority of women with breast cancer. When mastectomy is required we offer all forms of immediate of delayed reconstruction from within the Unit. The Maidstone Hospital was opened in 1983 on a green field site just outside Maidstone, just off the M20. The Cancer Centre was added in 1993 and the Hospital is still expanding. The Hospital is approximately 1 hour from central London by rail or road and 45 minutes from London Gatwick and Stanstead airports. NHS Breast Clinics are held on Monday and Wednesday afternoons and urgent cases are seen within 10 working days. Private referrals are arranged through Mrs Jacqui Trafford at the nearby BMI Somerfield Hospital in Maidstone or Alexandra Hospital in Walderslade.
Our Breast Clinic is supported by local charity The Mid Kent Breast Cancer Research Appeal.(Registered Charity 1054459) .The Mid Kent Breast Cancer Research Appeal is actively seeking volontary fund raisers and donations, for more information click on logo.
The Prone table complete with the MammotomeŽ Breast Biopsy System was the first major purchase by this charity, with the help of generous contributions by Peggy Woods Kent Cancer and Leukaemia Equipment Fund and the Cobtree Trust.
Quick Links